product details
Customer demand is our pursuit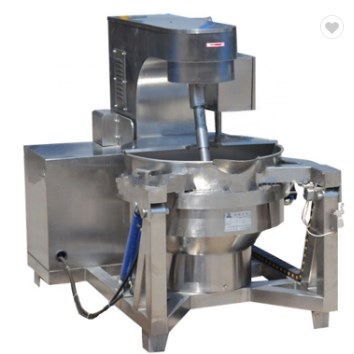 Professional automatic commercial popcorn maker machine
Product application and usage:
1. This machine is including pot, support, stirring system, heating system, speed adjusting device, stirring shaft and pot overturn system, etc.

2. The heating method can be LPG, Natural gas, steam and electromagnetism.

3. This machine adopts the stirring method of combination of rotation and revolution, which can guarantee there is no stirring blindness.
Model: TPP-BX10
Capacity: 5kg/time,1 time/10minutes
Voltage: 3KW,380V
Material: stainless steel
Dimension: 1700*1200*1550mm
Weight: 1000kg
<<Previous Page
Next Page>>